Fight Acne With
Breakthrough Oxygen Science
Your Dream Skin is Just 3 Steps Away....
Dermatologist Recommended & FDA Approved
100% Money Back Guarantee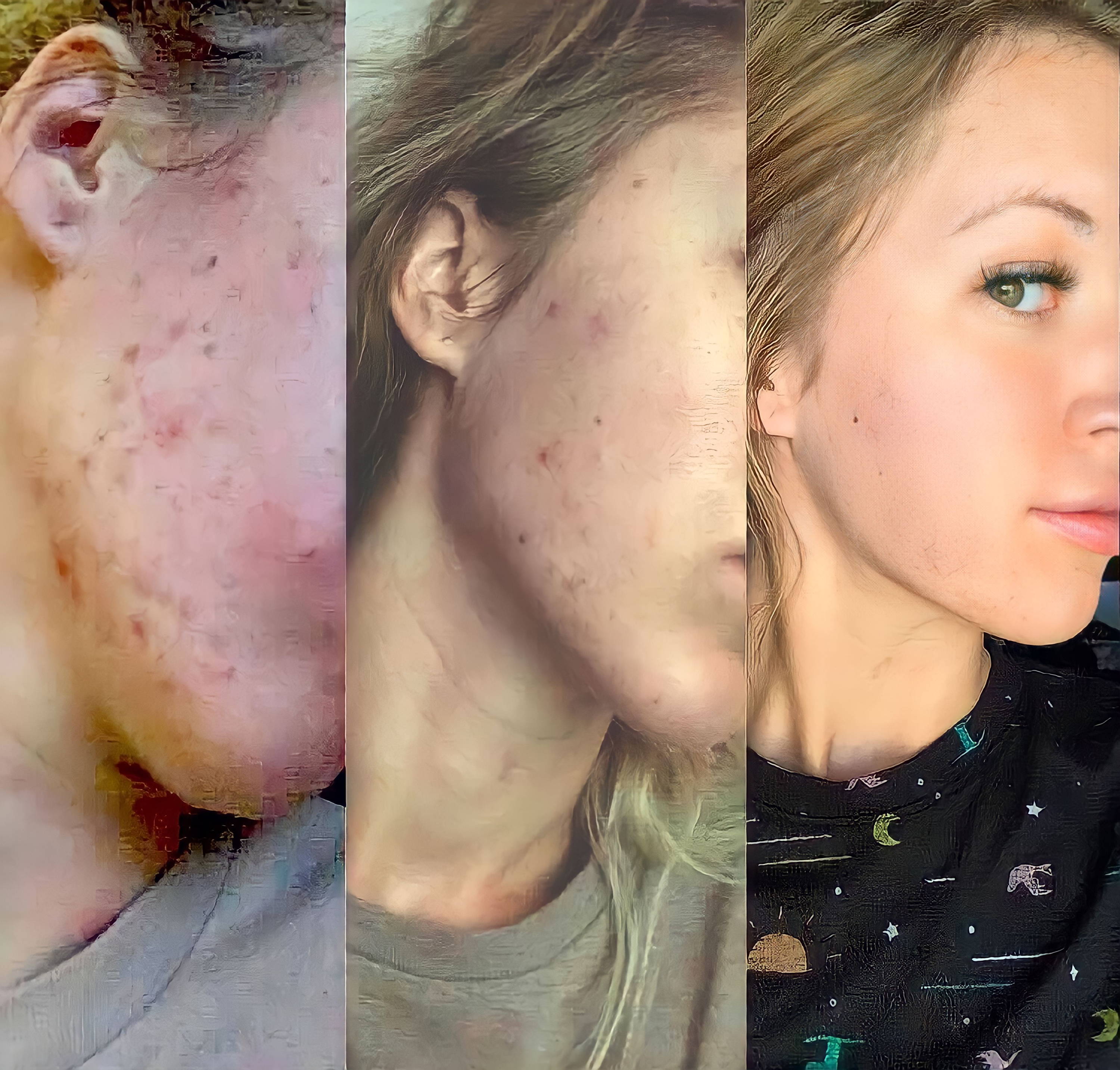 Real Science, Real People, Real Results
"I think a lot of us can agree that maskne is all too real and uncomfortable. With my favorite Liquid Oxygen 3-step system, I can put on my face mask and know that no matter how long it's on, my skin will be taken care of. My skin is clean, smoother, and hydrated. So, after a long day in the age of Covid, I can still have beautiful clear skin."
Subscriber since Nov 2021
I have battled acne since High School. At 24, I had had enough! After spending many years trying every Dermatologist in my area and spending thousands of dollars on skin care products and prescriptions, I have found my solution! And it's in this bottle! Literally within days my acne was subsiding! These products are amazing! I refuse to use anything else on my skin and you should too.
Subscriber since Feb 2022
This is the product I have been waiting for. I use this with the toner and it has been amazing. I had such bad acne and now it is almost gone. So happy I purchased this. Seriously if you are so fed up with trying things that don't work on your acne, try this! its cheap and it works, you cant beat that!
Subscriber since Jan 2022
Love this product! I tried it years ago and have turned many of my friends into it. It's been excellent for my acne prone skin. I am sensitive to many products and find that this leaves my skin feeling balanced and refreshed. It does not over dry the skin and is not greasy. It's been excellent in fighting my acne!!
Subscriber since Nov 2021
This face wash is one of the best I have ever used. Its a really sudsy face wash that tingles and heats up a bit but leaves your skin very clean feeling without feeling too dry. Unfortunately I have drier, acne prone skin. It's effective without being overly drying. I will definitely buy again.
Subscriber since July 2022
This is the only moisturizer I really like. I have combination skin- it's gets really dry then later it gets oily. This keeps my skin hydrated without making it too oily. Also, a little goes a long way with this product- I use a small pea sized amount after washing my face in the morning and evening and it lasts awhile.
Subscriber since April 2022
Picked this new product up due to my skin going crazy with the change of seasons. I can't take really harsh products and I'd never heard of this brand, but I must say so far so good! I wash in the evening with a moisturizing cleanser and use a heavier cream for bed time and in the morning I use a tea tree facial wash and this moisturizer and I make it through the day with a vibrant look that doesn't look greasy!
Subscriber since May 2022